4 Arguments for Buying an Ottoman Bed Base
4 Arguments for Buying an Ottoman Bed Base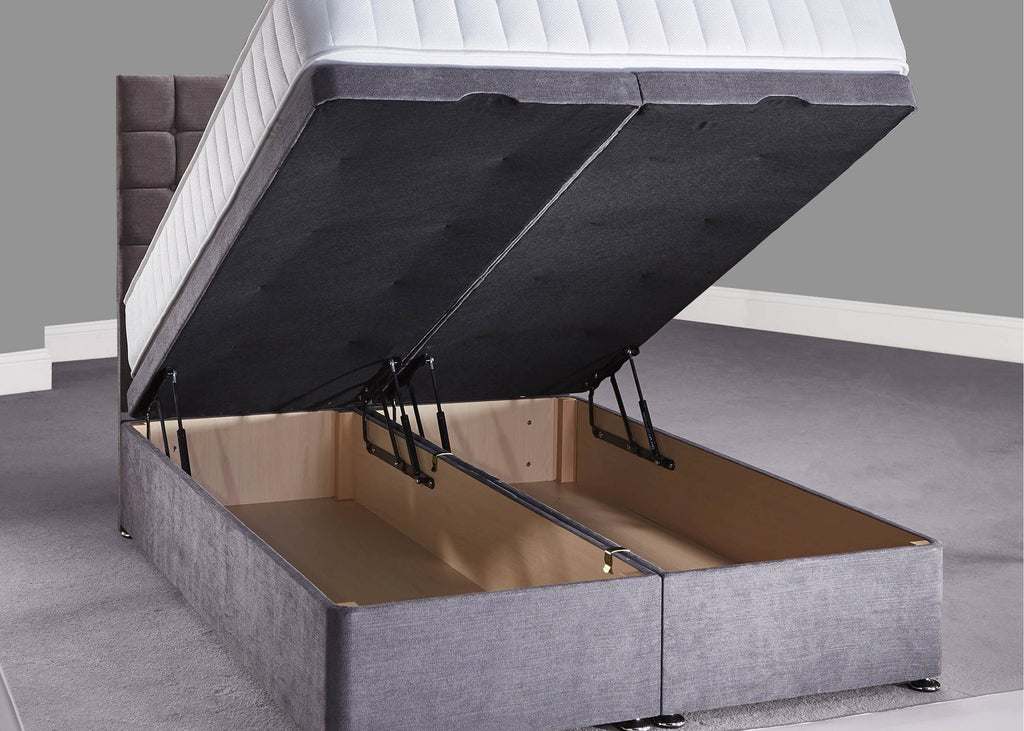 When you start the long-winded process associated with buying a brand-new bed, the chances are that you will have a million thoughts racing through your head. Namely, these will relate to picking a style of ottoman bed frames that you feel suits the decor of your home. After-all, you don't want to purchase a unit that clashes with the other decorative features that you have invested in. Whilst it might not have been the first model to spring to mind, here at Divan Bed Warehouse we feel that you could do a lot worse than opt for an Ottoman storage bed. Below, you can find our reasoning behind why you should buy one of these as soon as possible.
1. Unprecedented Storage Capabilities
It would be impossible for us to provide a breakdown of the most-appealing aspects of Ottoman storage beds without drawing your attention to the additional storage space saving that you are subsequently granted. If you have previously had to make-do with a small double bed that has not offered any supplementary benefits, this investment will represent a step in the right direction for practical storage solutions. Rather than be forced to live in a cramped bedroom with clothes strewn about the floor space, you can instead inject some much-needed order and storage space into the room.
2. Easily Accommodated
We are sure that there will be some of you reading this that are hunting for a super king size storage bed for their huge bedroom. Conversely, there will no-doubt be a few individuals that are trying to keep things a little more organised. No matter what side of the argument that you fall on, one thing is for certain - an Ottoman bed would be the perfect option to cater to your needs. These come in various shapes and sizes, ensuring that they can fit into your bedroom without too-much hassle.
3. Fantastic Comfort Levels
Although this is not necessarily something that is secured solely by the frame, you would be amazed at the overall sleeping experience and ultimate luxury that you can enjoy when an Ottoman frame enters into the mix. This, alongside a modern mattress, will do wonders for your sleeping pattern. Instead of waking up cranky each-and-every morning, you can instead get out of storage bed frame feeling fresh-faced and ready to tackle the day head-on. This is a feeling that, in the past, was likely eluding you.
4. Budget-Friendly Purchase
When you start to take into account the various benefits that upholstered ottoman beds have to offer, it is natural that you start to adopt the opinion that this will be an investment that will empty your bank account. However, as long as you unearth a retailer that has been-around for a number of years, there is nothing to say that you can't secure an Ottoman bed base for great value and a modest price. Irrespective of your choice of fabric, you don't necessarily have to go-broke to purchase one of these ottoman beds.
An Introduction to Divan Bed Warehouse
Whilst you may now be convinced that an extra-deep storage bed base is an ideal solution for you, you may have yet to make a decision on the company that you believe is well-equipped to fulfil your requirements. Although Ottoman bases can be found in a variety of different locations, this is not to say that they are of sufficient quality.

Should you be firmly of the opinion that an extra-deep, end-lifting Ottoman storage bed is the perfect extra storage option, now is the perfect time to call Divan Bed Warehouse's experts directly on 0330 120 1123. Whether you want your ottoman bed frame to be finished in a stylish chrome effect, or you would prefer a classic wooden top, at Divan Bed Warehouse we promise that we won't let you down.