Could A Memory Foam Mattress Be The Answer To All Your Problems?
Could A Memory Foam Mattress Be The Answer To All Your Problems?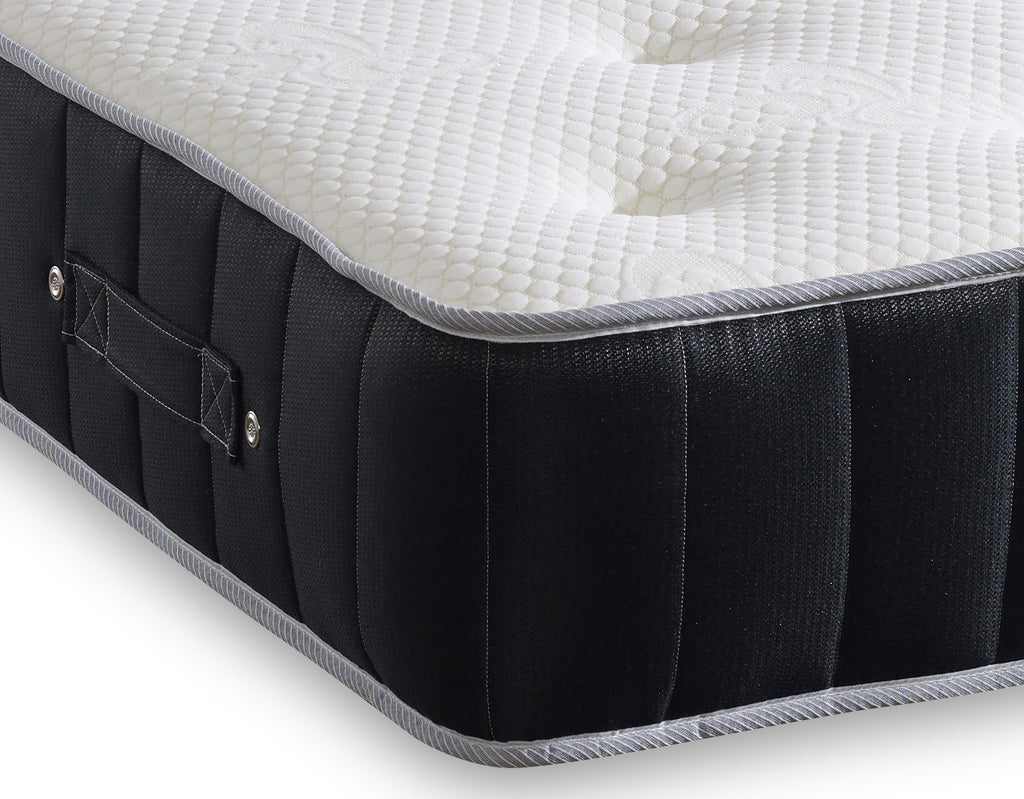 Over the past few years, it is no-secret that memory foam mattresses have seen their popularity soar; whilst some thought that this would be a temporary trend, others appreciated that these products could represent the solution of the future. Part of the reason for this is that these memory foam mattresses have a long-list of benefits associated with them, all of which are bound to be music to your ears. Here to explain a little more as to why you should seriously consider buying one of these units, are the Divan Bed Warehouse experts.
Ideal For Couples
If you have been with your partner for an extended period of time, the chances are that one of you has been woken up in the past due to the other rolling-over in their sleep. There is very little that they can do to control their movement, meaning that you may feel as if this is simply a natural part of life. However, you could potentially address this problem by purchasing a memory foam mattress. Memory foam units are excellent at absorbing movement, thereby giving you the opportunity to enjoy an uninterrupted night's sleep for the first time in a long time.
Allergy-Repellant
Those of you that own pets will no-doubt be familiar with the way in which their hair and fur can become embedded into your mattress with ease. This is particularly true for dogs, as they are prone to shedding. If you or your partner has allergies, this could become a major problem when the time comes to call it a night. Rather than have to try and hoover these hairs up each-and-every day, it could be worthwhile looking into the possibility of buying a memory foam mattress.
Posture Support
Were you to take a moment to speak to individuals that have owned their mattresses for a while such as a pocket sprung, and have not replaced them for a newer model, we guarantee that their main gripe would be in relation to the lack of support that they have for spinal alignment. The knock-on effect of this is that, more-often than not, they will wake up with various aches and pains. Thankfully, this is not a problem that you will experience if you go out of your way to find a top-tier memory foam mattress. These units are renowned for the way that they provide sufficient support for your body, regardless of the position that you adopt when you sleep.
Long-Lasting Option
As we are sure you will be aware, most memory foam mattress suppliers advocate that you should try to replace your memory mattress every few years, as this is when their quality begins to decline. However, the situation is slightly different when you opt for a memory foam mattresses. This is a material that is surprisingly durable, thereby ensuring that you don't have to waste your money on a replacement anytime in the near future.
A Bit About Us
If you are tired of searching high-and-low for a memory foam mattress for divan beds, or are interested in acquiring a new super-king base that gives you the freedom in bed that you have wanted for so-long, you are in luck. Here at Divan Bed Warehouse, we have worked long-and-hard to create a catalogue of bed-related products that is second-to-none, both in terms of quality and diversity.

Not only this, but placing an order with our team could not be easier. If you would like to chat to a member of our team about potentially purchasing one of our incredible products, all that you need to do is give us a call and contact us on 0330 120 1123.
Related Article: What Makes Memory Foam Divan Beds So Popular