Signs You Need to Buy a New Divan Bed
Signs You Need to Buy a New Divan Bed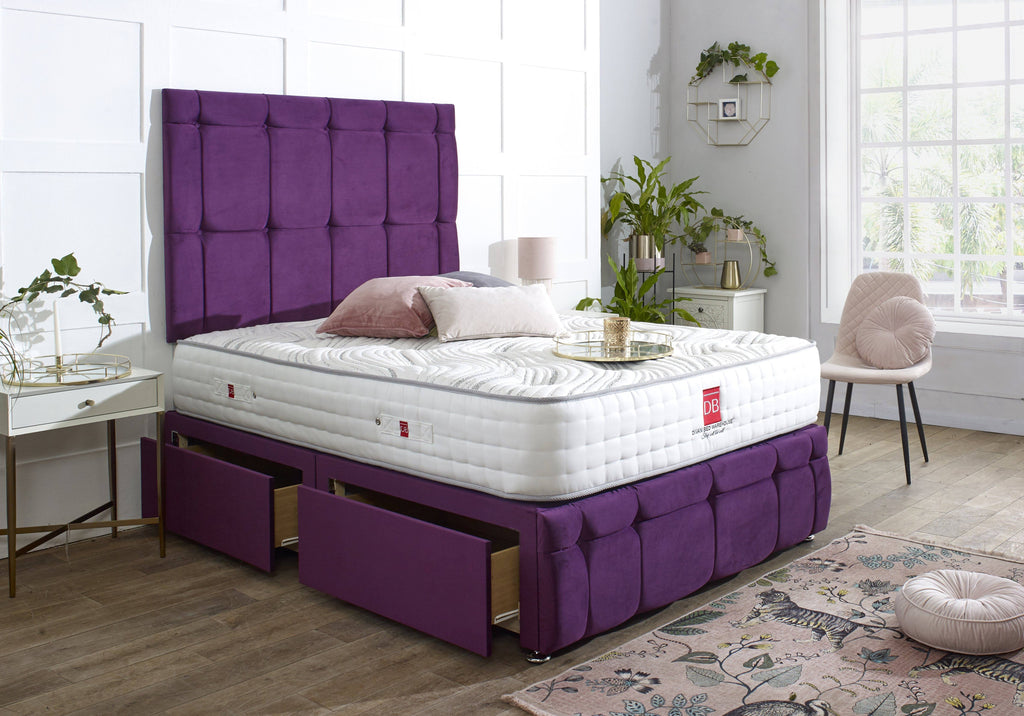 If you have been wondering whether you should invest in a brand-new Divan bed, then there are a number of key signs that indicate it's the right time to make a change. Whether you urgently need more room to put your bedroom possessions, or want a more comfortable, cozy new bed for a better sleeping experience, changing bed could be one of the best decisions you make. Read on below to discover why you must buy a new Divan bed today from Divan Bed Warehouse.
You Need More Storage Space
Run out of storage in your bedroom? If your bedroom is overflowing with personal belongings and you've got nowhere suitable to store them, then this is a definite sign that you desperately need to buy a Divan bed. Divan beds can solve your limited storage space with their storage drawers, and giving you an additional under-bed built in drawers where you can store all of your items and open up floor space. This will free up space in your bedroom and make it a much tidier place with this built in storage. To buy Divan beds, visit the Divan Bed Warehouse website today.
Offering a Comfortable Night's Sleep
Comfort is fundamental for a great night's sleep. If you're finding that your current bed base isn't as comfortable as it once was, then now's the time to buy a luxurious, snug Divan bed. A Divan base will upgrade your sleep, making it an absolute dream to rest your head every night. You'll experience optimum memory foam or pocket sprung comfort, feel much more firm support and rested after staying in one of the Divan beds and mattress options offered at Divan Bed Warehouse.
Need to Replace your Old Bed
Ideally, you'll want to change your bed frame around the 10-year mark, as beds tend to begin to deteriorate after a decade. If you are coming up to this point with your current bed, or have actually gone beyond this, then it's worth refreshing your bed with a Divan bed base solution. A Divan bed and divan bed bases is a great option; it will modernise your bedroom and enhance your nightly sleep to the next level.
Require a Bigger Bed
If you need more size when it comes to your bed - for instance, if there are most people sleeping in your bed, then it's a signal to buy a Divan bed. Divan beds can be bought in a number of sizes going all the way up to 5ft King Size and 6ft Super King. These beds are spacious, vast and give you plenty of area for all of your personal needs.
Buy Divan Bed from Divan Bed Warehouse Today
At Divan Bed Warehouse, we offer a wide range of Divan beds, with options at a myriad of price points from £100 to £700. For example, you could purchase our Worcester Divan bed set with a headboard, which begins at just £99.95. Alternatively, you buy our Madrid Memory Foam Divan Bed Set at £169.95 if you want medium soft excellent support for your night's rest. There are so many superb Divan beds to choose from - so head over to the Divan Bed Warehouse website today.

Not only do we offer affordable prices and great seasonal offers, but we also provide all customers with a 2-man delivery service free of charge. Our friendly, helpful staff will deliver our divan bed to a room of your choice within 5 to 10 working days. Over 15 years in the industry as a family-run business makes us the leading choice for customer service and satisfaction.

If you have any questions or queries regarding Divan beds, then call us today on our company number 0330 120 1123 to speak with a member of our team. You can also reach us by email at sales@divanbedwarehouse.co.uk and we'll get back to you as soon as possible. The Divan Bed Warehouse team is here to support you from beginning to end.
Related: Why High Quality Divan Beds Are Worth the Financial Investment