What Makes Luxury Divan Beds A Worthwhile Expense
What Makes Luxury Divan Beds A Worthwhile Expense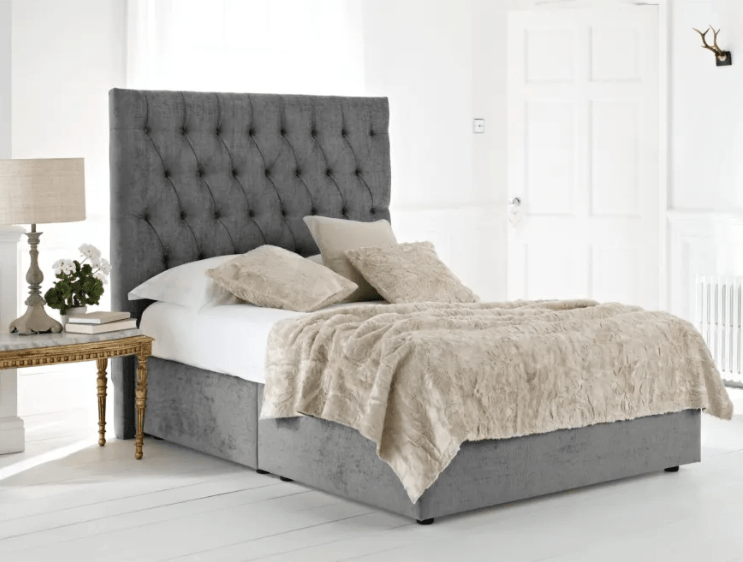 When purchasing a new bed, lots of homeowners will be torn between purchasing a luxury bed and a budget-friendly alternative. Often, price plays a huge role in what type of bed homeowners go for and this can result in them purchasing something that is lower in quality. Even though the bed is undeniably the most important piece of furniture in the bedroom, not everyone will be willing to spend a little bit more on this must-have.

Unlike standard metal bed frames or wooden bed frames that you might understandably begrudge spending money on, divan beds are arguably always a worthwhile expense. This particular type of bed frame is incredibly advantageous and you shouldn't rule out purchasing a luxury divan bed just because it can cost a little bit more than other basic frames. If you're wondering what makes a divan ottoman bed a good investment, keep reading today.
Divan beds are the perfect bedroom focal point
Not only will a divan ottoman bed be somewhere for you to sleep, but it will also add so much to your interior design. This type of bed is known for being aesthetically pleasing and its upholstered divan base makes it an elegant choice. When you choose to have a headboard on your luxury divan beds too, it will add so much visual interest to the space and instantly give your bedroom the focal point that it needs. There is no other bed option that looks as inviting as a divan either.
This type of bed offers comfort and support
When compared to bed frames that are made with several wooden slats, divan beds are much more comfortable to lay on. Divan bases have reinforced platform tops and they provide ultimate support whilst you're sleeping. Their unique design makes them much easier to put together once delivered, by our delivery service, as well and luxury divan beds will come in two ready built divan base pieces, so you won't have any fiddly slats to get into place before you can sleep on the bed.
You can customise the divan bed design
You will never have to worry about a luxury bed looking out of place in your bedroom and it is incredibly easy to ensure that the design compliments your decor. When purchasing a bed, not only can you choose a size that is perfect for your space, whether this is a small single, small double, a double or a super king, but you can also choose the upholstery fabric and colour too. Not to mention, you have complete control over the headboard design as well, so every single part of the bed will be perfect for your bedroom.
Divan beds provide convenient storage
A luxury divan bed can help to keep your bedroom clutter-free and they provide you with useful additional drawer storage space. There are lots of different storage drawers options and configurations to choose from when you opt for this type of bed and you can make the most of the otherwise wasted space under the pocket sprung mattress. A divan bed will reduce the need for other drawer storage options in the bedroom and it will prevent you from having to fill the space with multiple pieces of furniture.
This type of bed will be made to last
When you purchase a luxury divan bed, you will never have to question its ability to withstand frequent use and general wear and tear. It will have a high quality timber construction with strong corner joints and enhanced edges, so not only can it support all types of mattresses including pocket spring and memory foam, but it will also last for many years to come. This type of divan bases tends to come with a lengthy warranty too and platform top divans are known for their enhanced durability.
Investing in a luxury divan bed
Ultimately, even though a luxury divan bed will be slightly more expensive than other lower-quality bed frames, it is fair to say that they are always a worthwhile investment. You can guarantee that you will thank yourself for spending a little bit more on a bed that guarantees a great night's sleep and you definitely won't regret opting for a luxury bed that ticks all of your boxes in terms of appearance, comfort and support.

If you're looking for somewhere to purchase a well made luxury divan bed from, there is no better company to turn to than Divan Bed Warehouse. We supply a wide range of divan bed bases and headboards that are all beautifully crafted with quality materials. Uniquely, we manufacture all of our products in-house too, so you can trust that the divan base will meet the highest standards, yet they will still be affordable. No matter what your individual needs may be for your new divan set, you won't struggle to find your perfect new bed on our online store.
Related Article: The Importance Of Investing In A High Quality Divan Bed