Why You Should Buy A Divan Bed For Your Child's Bedroom
Why You Should Buy A Divan Bed For Your Child's Bedroom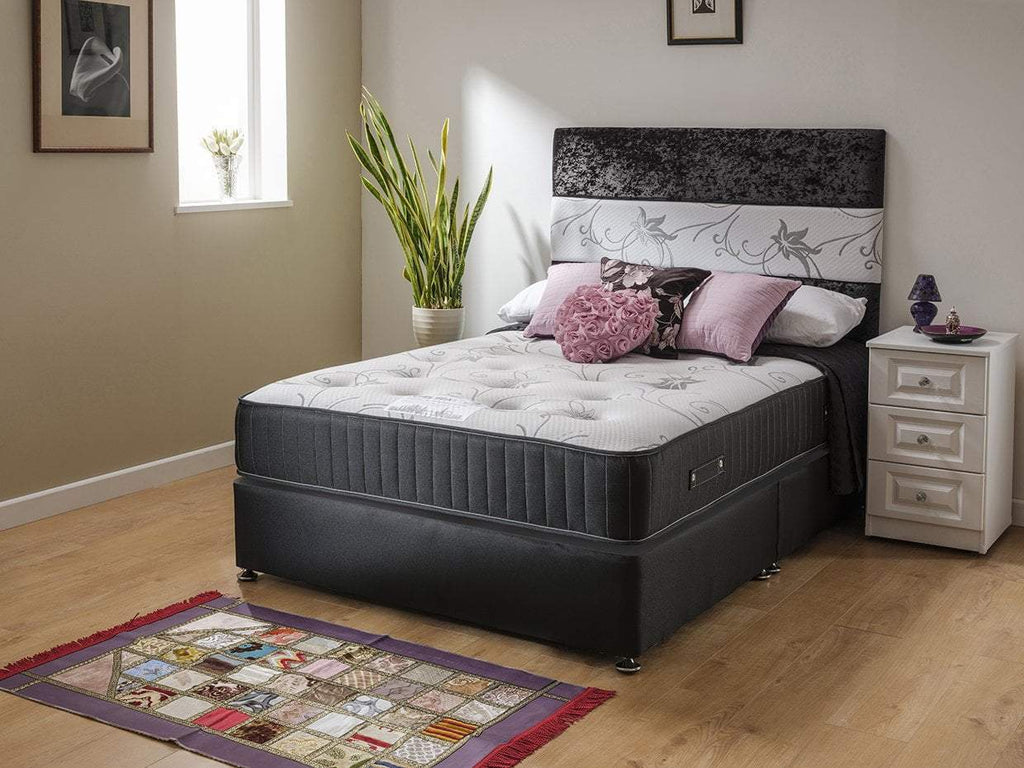 Throughout the first few years of their lives, children sleep in lots of different types of beds. They grow up so fast that they aren't in their first cot for very long and before you know it, it'll be time for them to move out of their toddler bed into a 'grown-up' bed. Buying your child's first adult bed is a big step to make and not only do you need to ensure that they will get a great night's sleep, but there are also lots of other things to think about too.

From bunk beds and high sleepers to daybeds and trundle beds, the market is so vast and understandably, it can be difficult to know which type of bed frame to buy. One type of bed that is often overlooked for children is a divan bed, but this is actually a brilliant solution to consider. This type of bed frame has so many unique benefits and it is a perfect choice for any child's bedroom. Below we have looked into some of the main reasons why you should buy a divan bed as your child's first adult bed.
Divan beds provide lots of additional storage
It goes without saying that storage is absolutely essential in all children's bedrooms and without plenty of storage options, it would be impossible to keep their rooms clutter-free. Due to the fact that divan beds have multiple storage drawers in their bases, your child will have somewhere convenient to keep everything from their clothes and shoes to their toys and books, and it will be incredibly easy for them to ensure that their bedroom is tidy.
Divan beds are a space-saving solution
Unlike other traditional beds, your child's mattress will sit on top of the bed base rather than inside the bed frame, making the whole bed smaller. When your child has a small bedroom, the few inches of space that you will save can make such a big difference and it will provide them with a bigger floor area to play on. You can also save space by not needing other pieces of furniture thanks to the additional storage in the divan bed base as well.
Divan beds come in a vast range of sizes
Contrary to popular belief, you can buy divan beds in a huge range of sizes. If your child doesn't need a big double or king size bed, you can choose from sizes like; a small single, a single and a small double. You won't struggle to find a divan bed that is perfect for their bedroom and also suitable for their age. It is worth nothing that even small single divans will still come with storage drawers in the base of the bed.
Divan beds tend to be long-lasting
It isn't uncommon for children's beds to suffer a lot of wear and tear, especially when children play in their bedrooms, but a divan bed will be able to withstand the majority of what's thrown at it. This type of bed base doesn't have fiddly slats like other bed frames and it's high quality timber construction features stronger corner joints and enhanced edges, so it will be much more durable than the majority of beds on the market.
Divan beds have removable headboards
Over time, as your child gets older, they will likely want to redecorate their bedroom and it is really easy to ensure that a divan bed perfectly complements this room's interior design. When you buy a divan bed, the headboard is an additional extra and it won't be attached to the bed base, making it really straightforward to remove and replace if required. So, this one bed can easily see your child through the next few years of their life.
Buying a divan bed for your child's bedroom
Whilst a divan bed might not be the first type of bed frame that comes to mind for a child's bedroom, there is no denying that it is a brilliant choice. Next time your child outgrows their bed and you're looking for a new 'grown-up' bed for them, it is definitely worthwhile considering a divan bed and there really are so many advantages to choosing a divan base over a traditional wood or metal frame.

Should you want to go ahead and buy a divan bed for your child's bedroom, be sure to visit the Divan Bed Warehouse website today. We have a wide range of divan beds for you to choose from, from small singles to super king sizes, so you can trust that we will have the perfect solution for your child's bedroom. With an impressive selection of matching mattresses and headboards available too, you won't struggle to find a whole divan set that meets all of your individual needs, whatever they may be.