What Makes A New Ottoman Bed The Right Furniture Piece For You?
What Makes A New Ottoman Bed The Right Furniture Piece For You?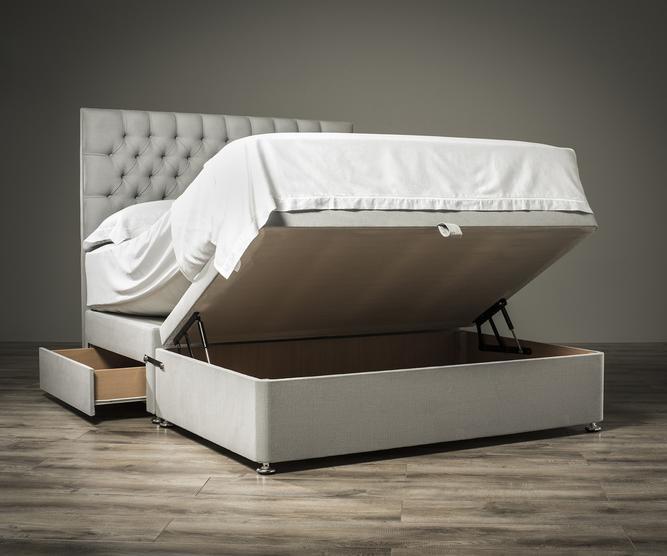 When you are initially embarking upon your journey to find a top-tier bed, it will quickly become apparent that you are not-short of options. Each-and-every company that you turn-to for assistance will naturally have a healthy catalogue through which to browse. If you are looking to be smart about your purchase, your first point-of-call should be to look at Ottoman beds. These have been going from strength-to-strength in recent years, and you can find the reasons for this detailed down below, courtesy of the Divan Bed Warehouse specialists.
Fantastic compatibility
Before we delve deeper into the wide-array benefits that are well-known in relation to Ottoman beds, we feel that it would be fitting for us to quickly mention the fact that you can acquire any mattress to use in tandem with this type of frame. It does not matter if you are someone that enjoys the firm nature of memory foam mattresses, or believe that the best way forward is to continue using a pocket sprung model. Provided that you have got the right size, there is nothing stopping you from using it with your brand-new Ottoman unit.
Epitome of style
If this is your first time investing in a bed, it is important that you understand the impact that this piece of furniture can have on your interior design. This, after-all, will prove to be the centrepiece of your bedroom; it will act as a focal point, and therefore needs to possess first-class visuals. Thankfully, this is not an obstacle that you will have to overcome when you decide to choose an Ottoman bed. These are routinely praised for the stylish aesthetics that they bring to the table, and long may that continue.
Quick-and-easy installation
For those of you that have ever taken-receipt of a unit that is flat-packed, you will no-doubt be familiar with the amount of stress and hassle that is caused when trying to put it together. Not only is this time-consuming, but the tedious nature of the assembly is something that will leave you feeling increasingly frustrated. With Ottoman beds, the mechanisms are already connected with one another - this can save you hours of time, and allow you to remain with a smile on your face.
Additional storage space
As we are sure you will already know, the advantage that is most-commonly associated with Ottoman beds is the fact that they provide you with access to a wealth of additional storage. In smaller homes, the importance of this cannot be reinforced enough - rather than force yourself to live in a cramped bedroom that is full of oversized furniture, you can instead use the drawers that come fitted as-standard with all modern Ottoman units. Should you be tight for space, this is a purchase that will leave you feeling incredibly satisfied.
One Final Word
After a lengthy period of time, have you become fed-up of being unable to locate an Ottoman or divan bed base that is of sufficient quality to be placed in your home? Would you like to do business with a seasoned retailer that can call upon years of experience to cater to your needs? If these scenarios sound at-all familiar to you, have no fear - the Divan Bed Warehouse team is here to help. Over the years, we have established a reputation for providing top-of-the-range storage beds at affordable prices, and we would love to assist you in your search for a brand-new furniture piece. To educate yourself further about the bed offers that we currently have in-place, please direct your queries to us at sales@divanbedwarehouse.co.uk.