Why Luxury Divan Beds Are Perfect For Spare Bedrooms
Why Luxury Divan Beds Are Perfect For Spare Bedrooms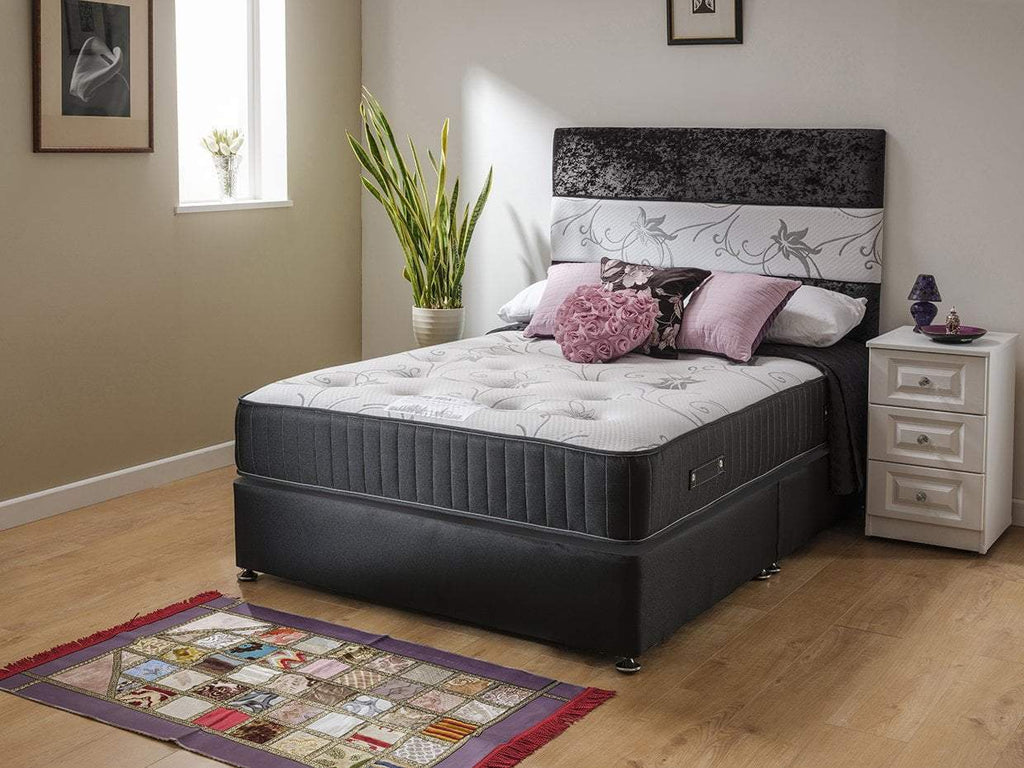 It isn't uncommon for homeowners to have spare bedrooms in their homes and these are rooms that are used by guests when they come to stay. Having a dedicated bedroom for guests, rather than a sofa bed in the living room for example, is really handy and it can make things much easier when you have visitors staying the night.
When purchasing a bed for your spare bedroom, it goes without saying that you will have an abundance of options to choose from and there are so many different bed frames and bed bases on the market. Arguably, one of the best options for this type of bedroom is a divan bed though and there are so many advantages to opting for a divan base. If you're wondering why luxury divan beds are an ideal choice for spare bedrooms, below we have looked into some of the most notable reasons.
They're smaller than other bed frames
Whether you want a double bed or a super king size bed in your spare bedroom, a divan bed will take up less space than other traditional bed frames. Due to the fact that the mattress sits on top of the base rather than inside a frame, the whole bed will be a few inches smaller than alternative options. This is really useful when your spare bedroom is the smallest bedroom in your home and it will enable you to still have furniture like a bedside table if you want to.
They come with convenient storage solutions
Often, spare bedrooms double up as storage rooms and homeowners will keep various items in this room when it isn't being used by guests. A luxury divan will prevent you from having to find somewhere else for your belongings when you have visitors and the convenient built-in storage drawers will provide you with the perfect storage space. You will be able to keep things like spare bedding and off-season clothes neatly under this bed, so they're out of your way.
They're aesthetically pleasing
Due to the fact that luxury divan bases have a fabric overlay and can be upholstered with a vast range of different fabric choices, they will perfectly complement your spare bedroom's interior design. When you choose to have an upholstered headboard too, the bed will be really welcoming for guests and it will ensure that your home is giving off the best first impression. Should you ever redecorate this space, the free standing headboard can easily be changed too, so you won't have to worry about buying a whole new bed.
They will stand the test of time
Unlike other bed frames that are made with multiple flimsy slats, divan beds are constructed from high-quality timber and their solid tops make them incredibly durable. When purchasing a luxury divan for a spare bedroom, it is likely that it won't need replacing for many years, especially because it isn't used on a daily basis. This type of bed is really durable and it will be a very cost-effective solution in the long run for this room.
They provide superior comfort and support
When you have a luxury divan in your spare bedroom, you can trust that your guests will have a great night's sleep. This type of bed base is known for being incredibly comfortable and no matter whether you have a pocket sprung mattress or a memory foam mattress on this base, you won't have to worry about your visitors waking up with aches and pains. You can guarantee that a divan bed is a much better solution than a sofa bed.
Buying a luxury divan bed
Ultimately, when choosing a bed for your spare bedroom, a divan base is a brilliant option to consider. The many unique benefits associated with this type of bed make it the perfect choice for any room that welcomes guests and you can guarantee that visitors will love staying over when you have a luxury divan bed in your spare bedroom.
When searching for somewhere to buy a luxury divan from, take a look at the Divan Bed Warehouse website. No matter what you have in mind for your spare bedroom, within our wide range of high-quality bed sets it is likely that we will have the perfect solution for you. Unlike other bed companies, we even offer a 14-night money-back guarantee on our divan bed bases, so you can order via our website with complete peace of mind. If you have any questions about the divan sets we supply, don't hesitate to contact our team today.