Would an Ottoman Bed Change Your Life For The Better?
Would an Ottoman Bed Change Your Life For The Better?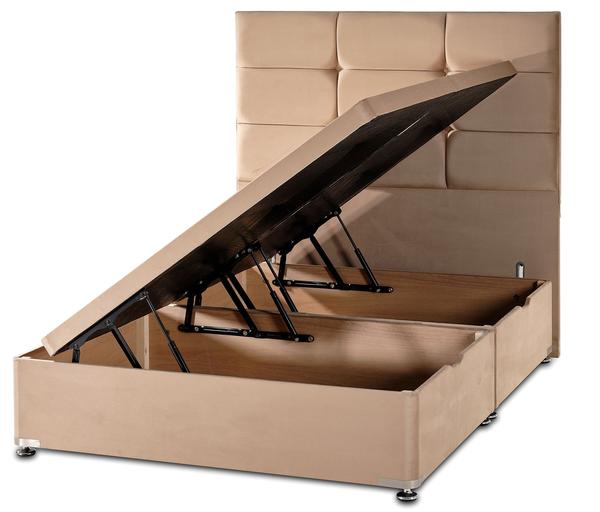 Previously, it was thought that Ottoman bases were fantastic for anyone that liked niche bedroom accessories, but on-the-whole were nothing particularly special. As the years have gone on, however, the prescription of these units has slowly-but-surely changed. Whilst divan bases with drawers have always been held in high-regard, Ottoman units have had to suffer a significant amount of stigma. This is, in part, why the Divan Bed Warehouse team wants to illustrate the fantastic benefits that these units bring to the table.
Affordable Unit
When you look at the brand-new extra-deep, end-lifting Ottoman units that are currently circulating around the market, it is natural to think that these command a high-price. In reality, these are some of the most-affordable beds in the UK, and that is not something to be taken for granted. If you are in desperate-need of storage space, but are trying to work on a relatively tight budget, this is the perfect purchase for you. Even if you go for a small double, the potential is nothing short of incredible.
Numerous Sizes
Some of you reading this will like to have space to breathe when you are lying in bed; when you and your partner call it a night, it could be that you need to have a degree of separation, meaning that you will be on the lookout for a king size. Other couples might like to try and keep things nice and cosy. Whichever category you fall into, you can be rest-assured that you won't be let down when you decide to browse through Ottoman beds. The bases can be found in a wide-array of sizes, making them perfect for anyone-and-everyone.
Low-Maintenance Option
Arguably one of the most-undervalued advantages associated with Ottoman beds is the fact that, once you have assembled it, there is very-little that is expected of you in terms of maintenance. If you decide to get a wooden-top unit, you may need to dedicate a small amount of time towards dusting every once-in-a-while. Other than that, you are free to sleep in your bed each-and-every night, safe in the knowledge that it will continue to serve you incredibly well.
Impressive Visuals
If you have previously had the opportunity to look at a first-class interior design catalogue, you may have noticed the large number of bedrooms that featured Ottoman beds - this is not a coincidence. Rather, this is a reflection of the fantastic aesthetics that these units possess. For those of you that have been pondering about the best course-of-action in regards to improving the overall look and feel of your bedroom, we are pleased to inform you that your search has come to an end. Ottoman beds are renowned for being premium products.
A Glance at Your Options
In the past, you may have thought that your existing bed was more-than capable of satisfying your needs. However, in hindsight, you might have started to see that you would be well-within your rights to start exploring the possibility of buying an extra-deep Ottoman bed base.

If you want to be able to have an excellent amount of selection in terms of choice of fabric, and also wish to be on the receiving end of first-class customer service, it is hard to think of an alternative that is superior to Divan Bed Warehouse. We have page-after-page of Ottoman storage beds, each of which are first-class in terms of quality.

Would you like to make an initial inquiry about the fabric colours featuring in our collection? If so, the email address that you need to know is sales@divanbedwarehouse.co.uk.