How a New Bed Can Upgrade Your Nightly Sleep
How a New Bed Can Upgrade Your Nightly Sleep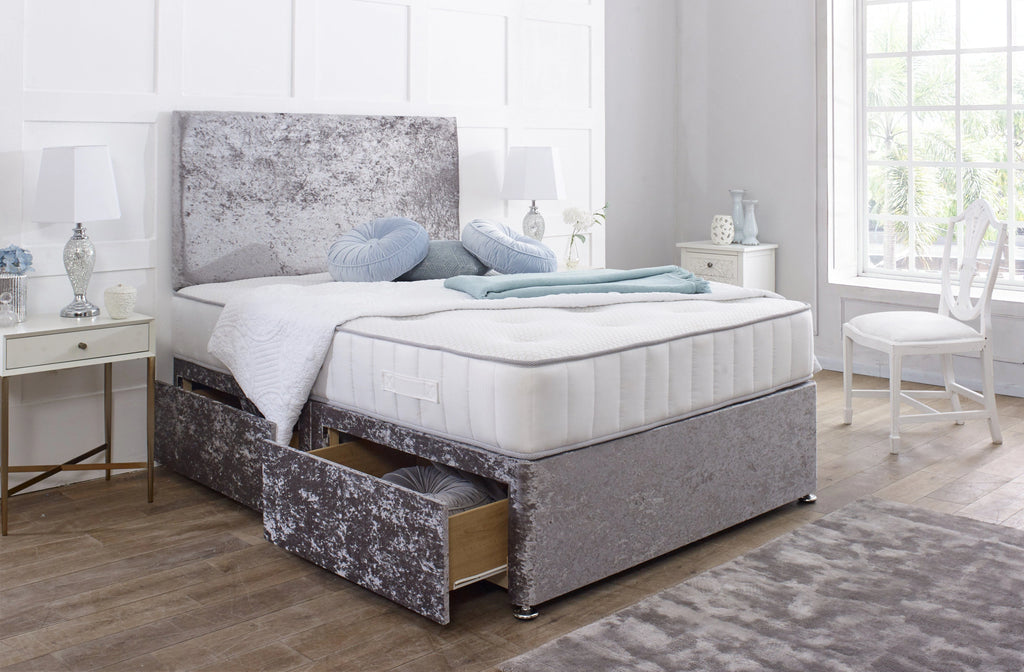 Buying a new bed is an important decision to make, as we spend so much time in our lives in bed. It is essential that our beds are comfortable, supportive, and pleasant to be in for long periods of time. Sleep is vital for our health, and having a poorly designed and constructed bed or mattress can lead to a poor night's sleep for any individual.

If you are curious about buying a new bed but you haven't taken the plunge just yet, then the Divan Bed Warehouse team can help you with your decision. We have formulated a list of reasons why a new bed is the ideal choice for getting a better night's sleep.

Read below to learn more, and if you'd like to get in touch with us - please contact us via the information listed below.
Why you Should Buy a New Bed
There are many reasons why you should buy a new bed. First of all, if you have been sleeping in the same bed for a number of years now, then it is likely that this bed has naturally got worn and decreased in quality over this period of time.

Beds do not last forever, and it is important that you buy a new bed when you notice the quality of your existing bed is declining substantially. What's more, beds in 2022 have more technical details and benefits compared to beds made years ago, so you will also be able to find a bed that can offer you far greater comfort, support and longevity.

All of these three factors are vital in terms of your nightly sleeping experience. You need to have the right amount of comfort so that you can get both good quantity and quality of sleep - usually between the 6-8 hours amount. Having a brand-new bed that has a soft mattress will upgrade your sleep, meaning that you can have a more deep and rested sleep.
What Beds and Mattresses Do We Sell?
If you are searching for somewhere that supplies high quality beds and mattresses in Manchester at an affordable price, then Divan Bed Warehouse is the place to come. In terms of mattresses, we boast a variety of options available including the venice sprung mattress, the rome comfort open sprung mattress and many more choices. All of these offer a varying degree of support and comfort, so you will be able to have many choices according to your personal needs and requirements.

In terms of beds, we sell a whole host of Divan and ottoman bases, so you can obtain exactly the style of bed that you are looking for. For instance, we sell the luxury Divan bed base in a range of fabrics and colours, so there's plenty of customisation choices to go for. Visit the Divan Bed Warehouse website to browse our extensive range of beds and mattresses.
Searching for Beds and Mattresses in Manchester?
If you are interested in buying either a bed or mattress for your home living environment, then there really is only one place for you to go-to. That is none other than Divan Bed Warehouse. We are an experienced seller of high quality beds and mattresses with more than 15 years of experience in the market, so you can be completely confident and satisfied when you come to us for your next mattress or bed.

We boast an extensive selection of products, all at different price points with many affordable and cost-effective options available to you. If you would like to buy a cheap bed or mattress that is also high on quality and durability, then the Divan Bed Warehouse has just what you need.

If you would like to get in touch with us, then please give us a call today on the following number 0330 120 1123 to speak with a member of our team. We can answer any questions you have, and provide you with further information.