How To Go About Choosing The Perfect Divan Mattress
How To Go About Choosing The Perfect Divan Mattress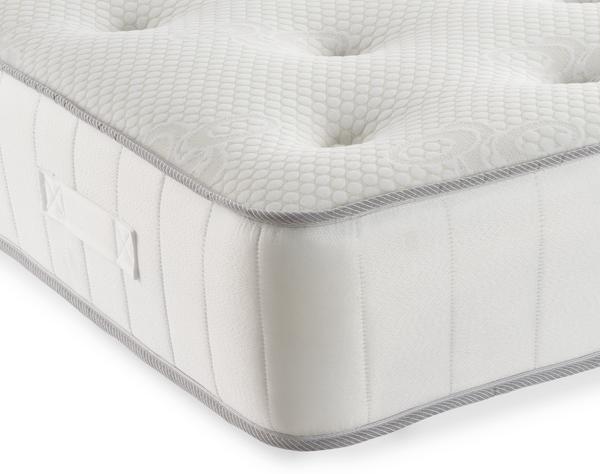 At first, you may think that the majority of your time should be spent focusing on your bed frame; after-all, this is the sight that will greet you each-and-every time that you walk into your bedroom. However, it would be unwise to spend your money in this area, only to discover that you don't have enough to afford a first-class mattress. Here at Divan Bed Warehouse, we have served many customers over the years. This means that we are ideally-suited to guiding you through the process of selecting a mattress that is right for you.
Think about the firmness
If you have never-before gone mattress shopping, the first thing that you need to realise is that there is a long-list of firmness ratings - each of these are drastically different, and you cannot underestimate the importance of your choice. For those of you that like to be able to sink-into bed after a hard day's work, the Soft style will undoubtedly put a smile on your face. If, however, you prefer slightly more support, it could be that you should turn your attention towards the Firm option.
Consider your partner
There may be some prospective shoppers reading this that are not alone in bed; if this describes you, it is vital that you take your partner's preferences into account. If you were to press-forward whilst only thinking about yourself, the end-result could be an argument between the two of you. In order to avoid this, you should discuss your preferences openly. In case you didn't know, it is possible to buy mattresses that differ in firmness on both sides.
Take your budget into account
An eventuality that you don't want to be faced with is that you go mattress shopping, and find the product of your dreams, only to discover that you don't have the financial firepower to make the purchase. This is a situation that many homeowners have found themselves in over the years, and naturally you will not want to make the same mistake. As such, it would be worthwhile sitting down, and looking at how much you can realistically spend on a mattress.
Selecting the ideal style
Once you have completed all of the aforementioned steps, the last thing that you need to do is make a final decision on the style. In this department, there are two main options - namely, these are pocket sprung mattresses and memory foam mattresses. Whilst the former has been around for many years, the latter is still considered to be a relative up-and-comer. Truthfully, we are sure that you could be very happy with either of these. Until you have tried them out for yourself, however, it will be notoriously difficult to choose one and be satisfied with your decision.
Who Are We?
Have you always-wanted to pair a divan bed with a memory foam mattress, but have so-far been unable to find a retailer that can make this dream a reality? Are you sick-and-tired of suffering from a poor night's sleep due to the sub-par quality of your old spring mattress? Should you find yourself in predicaments such as these, your best-bet would be to drop an email to Divan Bed Warehouse at sales@divanbedwarehouse.co.uk. Once you have provided us with the ins-and-outs of your current situation, we can work with you to try and formulate a plan of action. Whether this entails sending you a mattress made from memory foam for divan beds, or you require a brand-new Ottoman bed frame, we will do everything in our power to leave you happy and content.